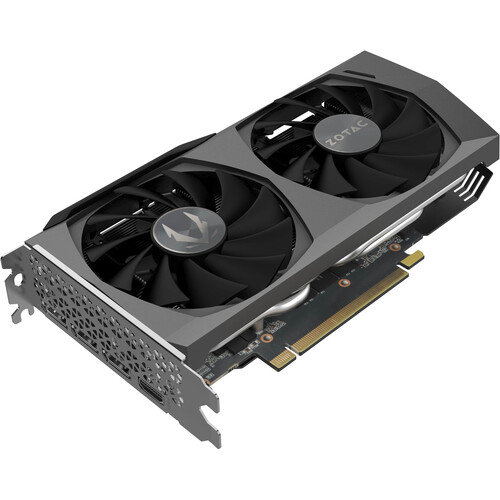 ZOTAC GAMING GeForce RTX 3060 Ti Twin Edge OC Graphics Card
Based on the Ampere engineering and intended to deal with the graphical requests of 1080p at high casing rates just as 1440p gaming, the ZOTAC GAMING GeForce RTX 3060 Ti Twin Edge OC Illustrations Card brings the intensity of constant beam following and simulated intelligence to your computer games. The GPU features 8GB of GDDR6 VRAM and a 256-cycle memory interface, offering improved execution and force effectiveness over the past Turing-based generation.
For cooling, ZOTAC implemented the IceStorm 2.0 cooling system. Its dual fans feature 11 blades that increase airflow by 10%. The wide aluminum fin-stack array heatsink is paired with copper heat pipes to extract more heat and dissipates the heat more evenly. Use Active Fan Control to adjust fan rotations independently and apply increased airflow only to where and when it's needed.

NVIDIA Ampere Architecture
NVIDIA Ampere is the 2nd generation RTX architecture. It features up to twice the FP32 throughput, 2nd Gen RT Core throughput, and 3rd Gen Tensor Core throughput of the previous generation. It also features a Samsung 8N custom process and utilizes GDDR6X VRAM.

Real-Time Ray Tracing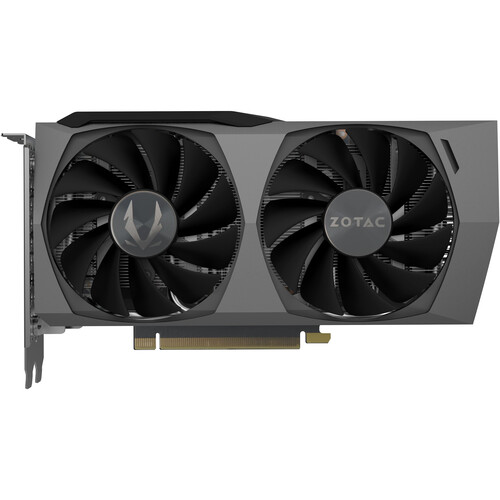 The NVIDIA GeForce RTX platform enables real-time ray tracing of objects and environments with physically accurate shadows, reflections, refractions, and global illumination.

DLSS
NVIDIA DLSS (Deep Learning Super Sampling) is AI rendering that boosts frame rates while still providing optimal image quality using the dedicated AI processing Tensor Cores on the GeForce RTX platform. This gives you the performance you need to maximize ray tracing settings and resolutions for an immersive visual experience.

HDMI 2.1
The HDMI 2.1 interface provides increased bandwidth, allowing a single cable to output to 8K HDR TVs for ultra-high-resolution gaming.
ZOTAC GAMING GeForce RTX 3060 Ti Twin Edge OC Graphics Card
ZOTAC GAMING GeForce RTX 3060 Ti Twin Edge OC Graphics Card