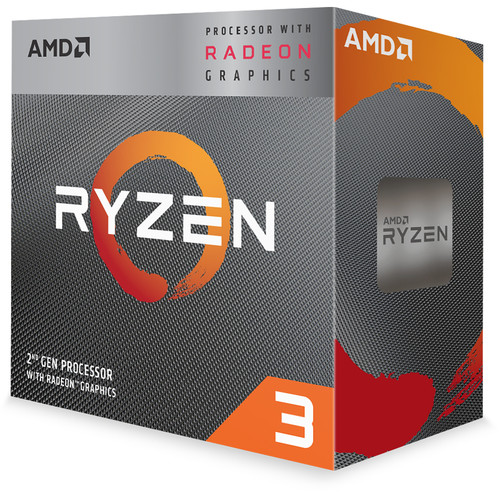 The AMD Ryzen 3 3200G 3.6 GHz Quad-Center AM4 Processor is a quad-center processor with four strings, intended for attachment AM4 motherboards. The second-gen 12nm Ryzen G processor offers expanded execution contrasted with its archetype, with this model having a base clock speed of 3.6 GHz and a maximum lift clock speed of 4.0 GHz. Besides, it features 4MB of L3 reserve, uphold for double channel 2933 MHz DDR4 Slam, and incorporated Radeon Vega 8 illustrations. This processor has a 65W TDP (Warm Plan Force) and incorporates an Apparition Covertness cooler. While it's opened and can be overclocked past its most extreme lift clock, clients might need to consider utilizing a more strong cooling solution.
AMD GameCache
AMD GameCache is designed to reduce memory latency for higher frame rates in top titles.

Precision Boost 2
AMD Ryzen processors monitor energy consumption and temperature. When the processor knows it's running cool and quiet, it can raise clock speeds in precise 25 MHz steps for any application without pausing work.

One-Click Overclocking
Precision Boost Overdrive works with your motherboard to boost clock speeds and lets you overclock with a single click.

AMD StoreMI Technology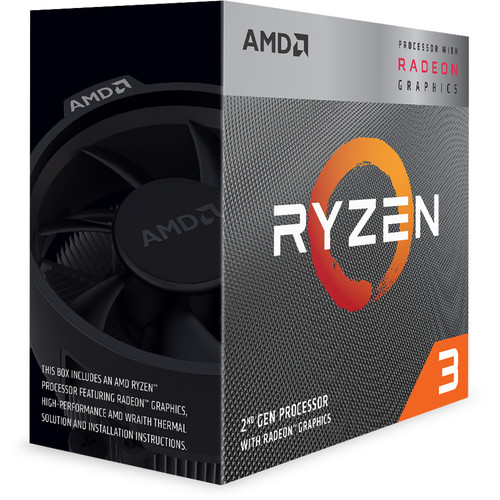 AMD StoreMI technology can combine SSD and HDD storage into a single hybrid drive, which stores frequently used files and programs on the SSD and other data on the larger HDD.

AMD SenseMI Technology
AMD's SenseMI technology is a set of learning and adapting features that help the AMD Ryzen processor customize its performance to you and your applications, thanks to machine intelligence (MI).

Personalized Performance
AMD Ryzen Master provides you with up to four custom, user-defined profiles to store CPU, GPU, and DDR4 memory configurations. You can adjust the number of active cores and memory timings as well as optimize general performance or fine-tune for your favorite applications.

System Monitoring
AMD Ryzen Master offers you real-time monitoring and a histogram of per-core clock rates and temperatures, including average and peak readings.
AMD Ryzen 3 3200G 3.6 GHz Quad-Core AM4 Processor
AMD Ryzen 3 3200G 3.6 GHz Quad-Core AM4 Processor